---
---
The aim of the National Center For Diagnosing the Earth Surface Deformations in Slovakia is to identify the Earth surface deformations on the basis of research results by applying the satellite, gravimetric and tropospheric measurements.

The output of the national center is a permanently updated database of earth crust dynamics in Slovakia focused on determination of risk areas for construction and monitoring of large structures.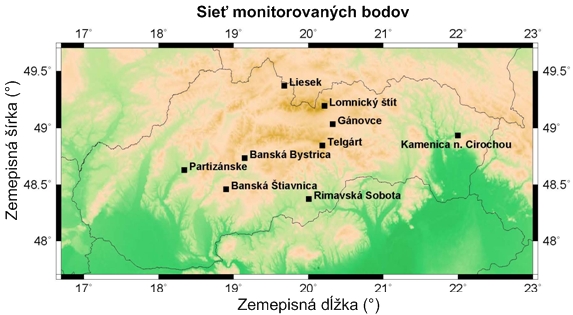 The national center carries out the measurements of geometric and physical variations on the Earth's surface on
9 reference stations of the monitoring network.

The position variations at all sites of the monitoring network are continually tracked by GNSS receivers. On the regular basis,
the absolute and relative gravimetric measurements are carried out at the network sites as well as levelling measurements for improving the vertical deformation information.
---